Two favorite cookbooks for fresh produce
I've just tracked down the library code for vegetable-focused cookbooks: 641.65. Next time I'm at the library I'm going straight to that section to see what I can find.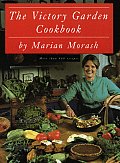 Two of the cookbooks I consult most often I found first at the library. And then, because I got tired of avoiding fines—or trying to, I bought them (or asked for them for Christmas.) One of my all-time favorite cookbooks is Marian Morash's "The Victory Garden Cookbook," which was published in 1982. Cary Library has at least one copy available as I post this. I love the variety of excellent recipes and the storage and cooking tips sections that begin each chapter. But what is really good is its organization: It's organized alphabetically by vegetable. Totally sensible and useful.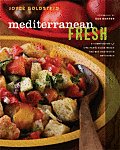 The second cookbook, which I received last Christmas, is "Mediterranean Fresh" by Joyce Esersky Goldstein. (Its library call number is actually in the 641.83s). What a book!  It is superbly cross-referenced by salad and salad dressing.  For example, you'll find a salad focused on fresh greens with a suggested dressing and pointers to three or four alternate dressings. In the dressing section, you'll see salads she recommends to use with each dressing. It's not organized by vegetable, but that's what its great index is for. If you, as I do, come home with bags full of fresh and sometimes unfamiliar vegetables you can consult either of these books and come up with something you'll enjoy and maybe  have again and again.
---